What Should You Consider When Buying a Dining Room?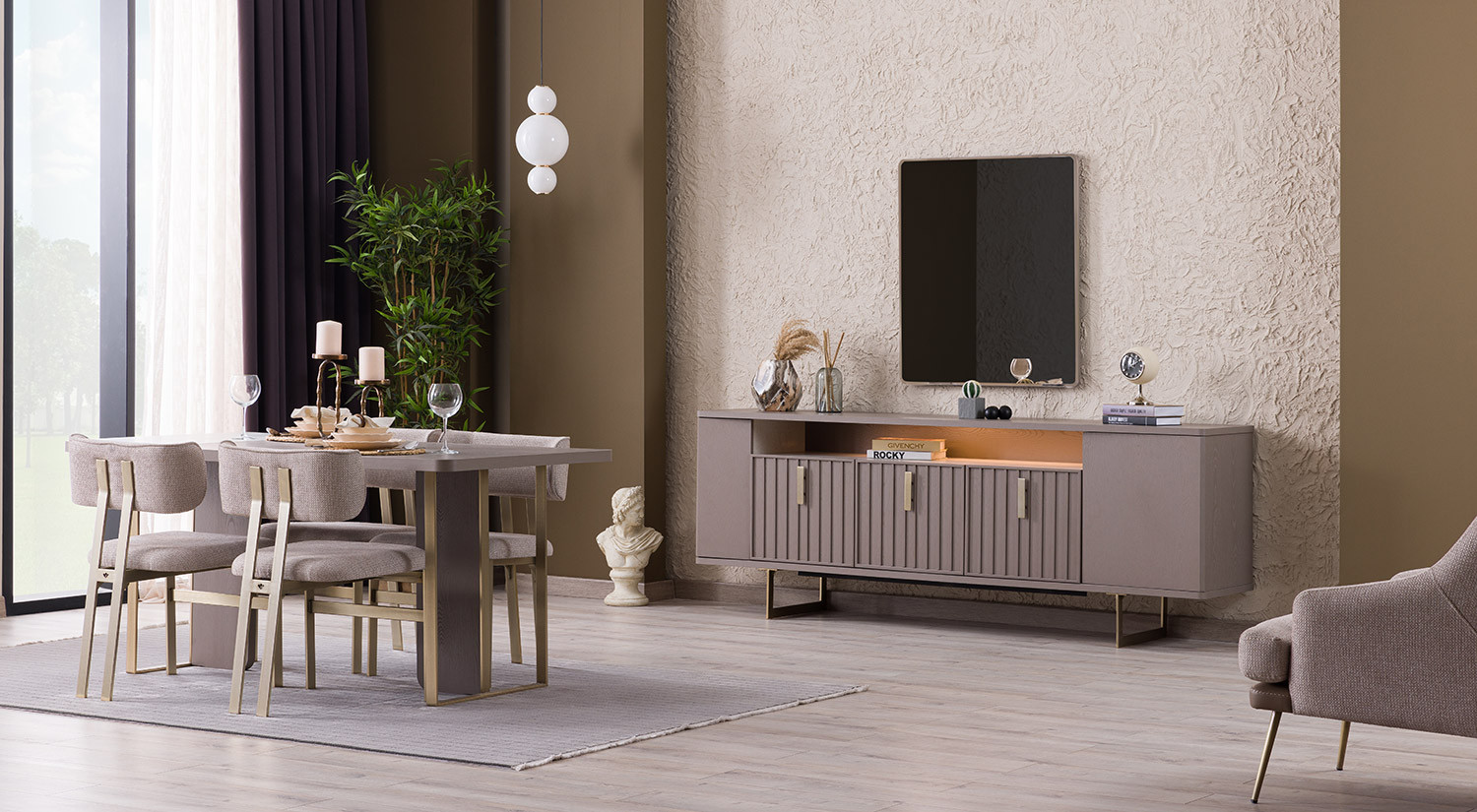 As with every furniture selection, some criteria should be considered when choosing dining room furniture. When choosing between dining room sets, first of all, there should be furniture that appeals to the line of our lifestyle and also reflects our taste. If you buy furniture that does not appeal to the style, style and taste of our house, you may soon regret that we had not bought it. In order not to experience such regrets, let us tell you what we pay attention to when choosing between dining room sets:
Field Width Should Be Enough
First of all, you should consider the physical feature of the place where we will use the dining room set. Considering the size of the area you will place, choosing the size of your dining room furniture in that direction will provide convenience for you in terms of placement and use.
Extra Storage Spaces
As much as possible, make sure that the dining room furniture you prefer is multi-drawer and has hidden sections. For example, you can place the hidden parts in the table section, napkins, napkin rings, forks, spoons and knives. You'll have them right at hand as you set the table. The advantage of having many drawers is that it offers you extra storage space to store your excess items in an organized manner.
It should appeal to your line and style
It should not only provide you convenience in terms of use, but also appeal to the line and style of the place in terms of appearance, as well as appeal to your taste. We recommend that you do not skip these elements before choosing the dining room set.